Cavalier King Charles Spaniel Club of NSW
Inc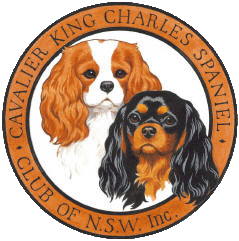 Photo Galleries
2015 September Championship Show

Some of the fun of the show.

2015 Sydney Dog Lovers Show

Competition to win free tickets to the 2015 Sydney Dog Lovers Show

Dogs on Show 2015

Dogs NSW - Dogs on Show Open Day, Saturday 13th June 2015 at te Bill Spilstead Complex for Canine Affairs, Orchard Hills.

2015 Club Fun Day

The Cavalier King Charles Spaniel Club of NSW 's Fun Day. Was a great day, considering the weather, a fabulous turn out. All the committee and their friends and family working hard to achieve this result. People meeting each other through their cavaliers for the first time a lovely sight. Some of our older cavalier lovers returning once again.

Cavaliers on Canvas

A varied collection of Cavalier King Charles Spaniels on canvas, from the early 1700 to modern day.

2012 Club Fun Day

The Club's Fun Day for 2012 was held in marvellous autumn sunshine. We welcomed many Cavaliers and their famillies, and activities included vet and grooming advice, games, and most moving - a parade of rescue Cavaliers who have found their "forever" homes through the Club's "Rescue" service. Its a great annual event with many people coming back every year

Club's 2010 Photo Competition

The winner's of the Club's 2010 Photo Competition, picked by the Club member's.