Cavalier King Charles Spaniel Club of NSW
Inc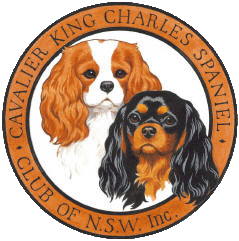 Dogs NSW - Dogs on Show Open Day 2015
Dogs NSW had their "Dogs on Show" Open Day at the Bill Spilstead Complex at Orchard Hills on Saturday 13th June 2015.
A great day was had by all.
Many breeds were on demonstration, in the Conformation, Agility, Herding and Retrieving Competitions.
The Cavalier Club was there early on setting up its stand and displays, and well worth it too as the Club stand, won the "Most Unusual Breed Stand", well, unusual breed or unusual stand? I think if history is unusual then I guess we nailed it.
Additionally the Club nailed the 3rd Prize for the "Parade of Breeds", in Ring 1.
Well done and thank you for the help from the Club members for setting up, helping out, dressing up and packing up on the day.