Cavalier King Charles Spaniel Club of NSW
Inc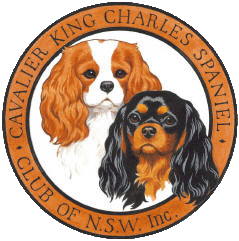 This is the member's opportunity to vote a judge for the...
the polling booth is currently closed
The voting is open ONLY to all club members who are financial for the current year.
​
Please ONLY indicate your number 1 preferred Judge. Marking with the number 1.
​
Add your name to the form to ensure yor vote is counted. Only one vote will be accepted from a member. If the name is not a recognised member the vote will be disqualified.
​
​
​
​
Neil Curwin
Louanne Donald
Mathew Donald
Mary Eather
Mellissa Grant
Vickie Harrie
Corrine O'Connell
Joseph Pendon
Donna Puttock
Kim Tressidder
Peta Weber
Blake Wistuba
Steve Wraith
Your content has been submitted
An error occurred. Check input