Cavalier King Charles Spaniel Club of NSW
Inc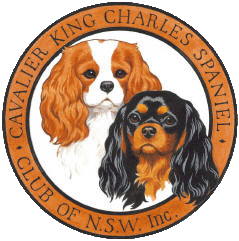 Judge Nominations
This is the members opportunity to nominate a Championship Show Judge
September Show Nomination and Voting: The Club conducts 2 Championship Shows which are held in September on consectutive days. Members are now invited to submit their nominations for our two Championship shows to be held.
As always, nominations are also accepted in writing by sending or emailing to the Club Secretary, prior to, the closing date of calling for nominations.
​
Once nominations are closed, all nominated Judges will be contacted to confirm their interest and availability in accepting the appointment should they be the preferred Judges as determined by the members vote. this may be expected to occur over a 2+ week period.
Once confirmed they will be added to the short list for a final vote by members. Announcement of the successful Judges for these appointments will take place upon return of their signed contracts.
Type in at least 2 judge's full name for your nomination.

Optionally type in contact details, such as Facebook page, Website or email address.

Click not a robot.

Add your name to the nomination to ensure your nomination is accepted.

Click the Submit button.

Errors will be highlighted in red.
​
​
Your nomination has been submitted
An error occurred. Errors highlighted in red